Chesapeake Utilities Corporation Names Head of Investor Relations
DOVER, Del., Sept. 7, 2021 /PRNewswire/ -- Chesapeake Utilities Corporation (NYSE: CPK) announces that Alexander Whitelam has joined the Company as Head of Investor Relations, effective Aug. 24.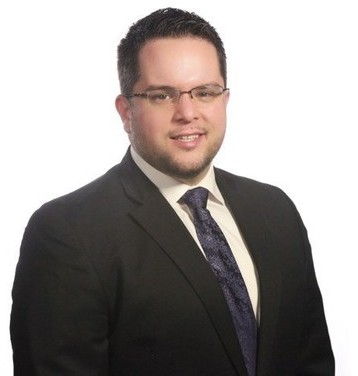 In this newly created role, Whitelam will be responsible for communicating Chesapeake Utilities' strategy and commitment to being a leader in the delivery of affordable, reliable and sustainable energy solutions. The role also highlights the Company's commitment to enhancing its engagement with key external stakeholders, including shareholders and the equity research analyst community.
"Given his financial acumen and prior investor relations experience, Alex will be a tremendous asset as we continue to play an integral role in the country's energy transition and capitalize on exciting new growth opportunities to drive long-term value for our stakeholders," said Beth Cooper, executive vice president, chief financial officer and assistant corporate secretary. "In collaboration with our finance and senior leadership teams, Alex will help define and develop our investor relations strategies including targeted shareholder engagement activities."
Whitelam most recently served as senior manager of investor relations at AMETEK, Inc., a global manufacturer of electronic instruments and electromechanical devices. Additionally, he concurrently served as secretary and treasurer of the AMETEK Foundation, the company's charitable giving arm. Prior to AMETEK, Whitelam served as manager of investor relations at Aqua America, which is now part of Essential Utilities. Earlier in his career, Whitelam held positions of increasing responsibility in the financial services sector with BNY Mellon and Wells Fargo.
Whitelam holds a bachelor's degree in finance from West Virginia University. He also holds the Investor Relations Charter certification through the National Investor Relations Institute (NIRI) and in July 2020, was named to NIRI's "40 Under 40" list. Whitelam serves as executive vice president and board member of NIRI's Philadelphia chapter and volunteers in leadership capacities with various charitable organizations in the region.
About Chesapeake Utilities Corporation
Chesapeake Utilities Corporation is a diversified energy delivery company, listed on the New York Stock Exchange, which is engaged in natural gas transmission and distribution; electricity generation and distribution; propane gas distribution; mobile compressed natural gas (CNG) utility services and solutions; and other businesses. Information about Chesapeake Utilities Corporation's businesses is available at www.chpk.com and on the Annual Report Microsite at cpkannualreport.com.
Please note that Chesapeake Utilities Corporation is not affiliated with Chesapeake Energy, an oil and natural gas exploration company headquartered in Oklahoma City, Oklahoma.
For more information, contact:
Beth W. Cooper
Executive Vice President, Chief Financial Officer and Assistant Treasurer 302-734-6022
This email address is being protected from spambots. You need JavaScript enabled to view it.
View original content to download multimedia:
https://www.prnewswire.com/news-releases/chesapeake-utilities-corporation-names-head-of-investor-relations-301370612.html
SOURCE Chesapeake Utilities Corporation
Arbutus Appoints Lisa M. Caperelli as Vice President, Investor Relations
September 21, 2021
WARMINSTER, Pa., Sept. 21, 2021 (GLOBE NEWSWIRE) -- Arbutus Biopharma Corporation (Nasdaq: ABUS), a clinical-stage biopharmaceutical company primarily focused on discovering, developing and commercializing a cure for people with chronic hepatitis B virus (HBV) infection, as well as therapies to treat coronaviruses (including COVID-19), today announced the Company has appointed Lisa M. Caperelli to the newly created position of Vice President of Investor Relations, leading investor relations strategy and communications activities, reporting to David Hastings, Arbutus' Chief Financial Officer.
"We are excited to welcome Lisa to the management team as she brings a wealth of experience in running highly effective investor relations and communications programs in the life sciences industry," commented David Hastings. "We look forward to leveraging Lisa's expertise to communicate our differentiated approach for developing a combination regimen to provide a functional cure for people living with HBV and our ongoing efforts related to our coronavirus discovery program."
Ms. Caperelli has 20 years of demonstrated experience in leading the strategy and execution of comprehensive investor relations and corporate communications programs for various early- to commercial-stage publicly traded biotechnology companies. Most recently she held the position of Associate Vice President at Harmony Biosciences. Prior to Harmony, Lisa held roles of increasing responsibility in investor relations, corporate communications and patient advocacy with several biotech companies including Marinus Pharmaceuticals, Advaxis, Inc., PolyMedix and Windtree Therapeutics, Inc.
Ms. Caperelli holds a Bachelor of Science in Business Administration from Delaware Valley University. She is an active member of the National Investors Relations Institute (NIRI) and currently serves as President of the Philadelphia Chapter.
Lisa Caperelli stated, "I am excited to join the Arbutus team that is experienced in the development of antivirals and passionate about developing therapies for chronic HBV infection and coronaviruses. I look forward to interacting with the investment community as we continue to advance our pipeline."
About Arbutus
Arbutus Biopharma Corporation is a publicly traded (Nasdaq: ABUS) biopharmaceutical company primarily focused on discovering, developing and commercializing a cure for people with chronic hepatitis B virus (HBV) infection. The Company is advancing multiple product candidates with distinct mechanisms of action that it believes have the potential to provide a new curative regimen for chronic HBV infection. Arbutus has also initiated a drug discovery and development effort for treating coronaviruses (including COVID-19). For more information, visit www.arbutusbio.com.
Contact Information
Investors and Media
William H. Collier
President and CEO
Phone: 267-469-0914
Email: This email address is being protected from spambots. You need JavaScript enabled to view it.

Lisa Caperelli
Vice President, Investor Relations
Phone: 215-206-1822
Email: This email address is being protected from spambots. You need JavaScript enabled to view it.
NIRI Philadelphia Elects New Board Members
PHILADELPHIA, PA. – June 24, 2021- The Philadelphia Chapter of the National Investor Relations Institute (NIRI) announced that its members have elected the following individuals to serve on the Board of Directors for a twelve-month term beginning in June 2021:
President
Lisa Caperelli, Assoc. Vice President, Investor Relations, Harmony Biosciences
Executive Vice President
Alex Whitelam, IRC, Senior Manager, Investor Relations, AMETEK, Inc.
Vice President, Treasurer
Christiane Pelz, Vice President, Investor Relations, Five Below, Inc.
Vice President, Membership
Garrett Low, Managing Director, Nasdaq Corporate Services
Vice President, Programs
Edward Barger, Director, Investor Relations, Organon
Vice President, Marketing
Rebecca Gardy, IRC, Vice President, Investor Relations, Campbell Soup Company
Vice President, Technology
Rose Zu, CFA, Director, Investor Relations, AmerisourceBergen
Vice President, Member Relations
Adam Daney, Manager, Investor Relations, Novocure
Vice President, Communications
Nahla A. Azmy, Vice President, Investor Relations & Financial Communications, PQ Group Holdings
Advocacy Ambassador
Joe Hassett, Senior Vice President, Gregory FCA Communications
Advisor
Mark Donohue, IRC, Vice President Investor Relations, Clarivate Plc.
"This past year the NIRI Philadelphia board adapted to the global pandemic challenges to continue to provide informative monthly meetings to allow our members an opportunity to advance their professional development in investor relations," said NIRI Philadelphia Chapter President Lisa M. Caperelli. "I am honored to serve as President for a second term and impressed with the level of enthusiasm and interest to volunteer from my fellow returning and new board members. We are looking forward to meeting all chapter members at future in-person events."
About the NIRI Philadelphia Chapter
NIRI Philadelphia, formed in 1971, is a professional association of investor relations officers, communicators, consultants and providers serving organizations in the Greater Philadelphia area. NIRI Philadelphia includes members from a variety of industries and market cap sizes who are responsible for communications between their organizations, the investing public, and the financial community. NIRI
Philadelphia's goal is to provide its members the resources needed to be strategic leaders in their organizations.
About the National Investor Relations Institute (NIRI)
Founded in 1969, NIRI is the professional association of corporate officers and investor relations consultants responsible for communication among corporate management, shareholders, securities analysts and other financial community constituents. The largest professional investor relations association in the world, NIRI's more than 2,800 members represent over 1,350 publicly held companies and $7 trillion in stock market capitalization. Through its collaborative community, NIRI advances engagement in the capital markets and drives best practices in corporate disclosures, governance, and informed investing.
Contact: Lisa Caperelli, 215-206-1822, This email address is being protected from spambots. You need JavaScript enabled to view it.